The Sunday Post is a weekly meme hosted by Caffeinated Book Reviewer -http://caffeinatedbookreviewer.com/2016/01/sunday-post-197.html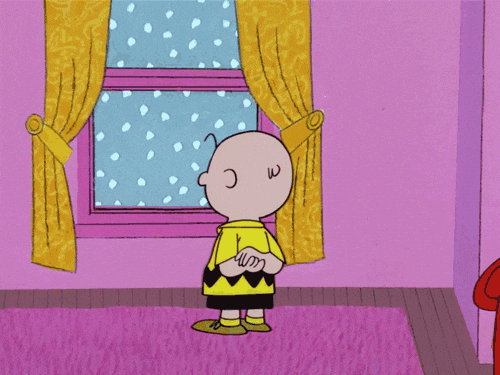 This was me since Friday afternoon! It started here in Washington County,PA, we got over 15 inches of snow-I had to call off work(awwww)!! Here is an actual photo I took Friday night of my backyard,from inside!
I know alot of places had alot more snow, I hope everyone is safe, warm and well-stocked.
Now for my weekly post.
I got 1 book-for my shelf, a new coloring book and cheap markers(they work well). I got a copy of James Patterson's Invisible-which I am reading right now, I should say-DEVOURING-it is excellent and that's all I am saying about that for now.I posted Author News on Friday, Stacking the Shelves and Challenge Book Swap on Saturday, I finished reading Border Wedding-review coming, Wishlist Winning Wednesday-has a confirmed winner,Top Ten Tuesday-10 books recently added to my TBR, and Monday I did Mailbox Monday and It's Monday, What Are You Reading? I also started and utterly failed the Winter Respite Readathon. So for now readathons are not on my doing list, especially since I am signed up for 17 Challenges- of which I am slowly making progress, which is ok with me, I want to enjoy my books.(which I am-GRIN).
Upcoming this week: Review of Border Wedding by Amanda Scott
Improving my Buy A Boxes, which will now include pictures of what I am going to send in each size box, and more improvements as well.
Wishlist Winning Wednesdays theme for this week is US States-any state in the title or on cover that is on your wishlist is qualified.
I am now FACEBOOK FREE- I have deleted my account.
I am now organizing all my paper notes-I just bought some folders, so now I am a happy camper. I am hoping to get a few more blog tours posted this week as well.
Mailed 3 GC's on Friday-so my winners will be pleased.
And I WON several things this past week:
I also won a Black Bonnet from World of Ink and Shadow tour giveaway hosted by Chapter by Chapter, and author Lena Coakley is giving the prizes!!
I also got 1 book coming that I requested from Blogging for Books.
I received my ecopy of Once Touched, so I got oodles to read!!
Happy Reading! Stay Safe and Warm Everyone!