Hosted by The Broke and the Bookish http://www.brokeandbookish.com/p/top-ten-tuesday-other-features.html This is a freebie week, so I am going to choose a past Top Ten to participate in.
I chose TOP 10 FAVORITE AUTHORS:
ACTION/Thriller/Crime:
1.Jame
s Patterson
2. Brad Thor
(This is excellent)
3.David Baldacci
4.Vince Flynn
5.Steve Berry
(Haven't read this one yet)
Historical Romance Authors:
1.Sabrina Jeffries
(Have read-excellent)
2.
(Just finished reading)
3.Lisa Kleypas
HORROR
The one and only Stephen King
PARANORMAL ROMANCE AUTHORS:
1.Christine Feehan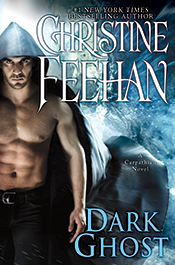 2.Sherrilyn Kenyon
OTHER FAVORITES:
1.Danielle Steele
(One of my favorites by her)
2.Debbie Macomber
Haven't read this one yet.
3.Jill Shalvis
4.Nora Roberts
One of my faves by her.
5.Patricia Cornwell
6.Janet Evanovich
Love the Stephanie Plum series!!
7.J.K.Rowling
8.Sarah M.Andersen
9.Lori Foster
10.
Kathryn Smith
Want to read
This is my top ten.