Sharing with you some terrific author news for this week!!
Carrie Ann Ryan has some great looking books that I look forward to reading, she has a new release coming out on 2/16.
2016 RELEASE SCHEDULE
You can start preordering these now!
Jan 12th:
Hidden Ink
(Montgomery Ink Book 4.5)
Feb 16th:
Mated in Mist
(Talon Pack Book 3)
Apr 5th:
An Immortal's Song
(Dante's Circle Book 6)
May 10th:
Prowled Darkness
(Dante's Circle Book 7)
Jun 14th:
Ink Enduring
(Montgomery Ink Book 5)
July 12th:
Buried and Shadowed
(Branded Packs Book 3)
Sept 13th:
Love Restored
(Gallagher Brothers Book 1)
Oct 11th:
Wolf Betrayed
(Talon Pack Book 4)
Nov 29th:
Ink Exposed
(Montgomery Ink Book 6)
Cat Johnson has all these NICE looking Seal stories
Seriously nice looking...
Sydney Logan is having a special
Dani Collins has two books coming out this month
I like the dress she is wearing..LOl
Comes out just in time for my birthday-release day=Nov.15th and my bday is the 14th-so that would be a great gift!!
Dani Harper is having lots of fun on her Facebook page and also
February 4th to 27th
Night Owl Reviews is hosting one of their now-famous scavenger hunts during the season of love -- and I can't resist the opportunity to be part of the fun!
The hunt is a great way to discover dozens of new authors and new books, and it's EASY-PEASY to enter. Just go to each author's page on Night Owl (you never have to leave the site!) and read a book blurb so you can fill in the missing word. You're not required to complete every one on the list, but it would be really fun to do so!
MANY WINNERS! Dozens of Amazon Gift Cards will be up for grabs, plus a Grand Prize of a $100 Gift Card!
There'll be a Winner's Chat on Feb. 29 at 6pm PT / 9pm ET. Come for the fun if you can, but you don't have to be present to win.
Lyndsay Mckenna-her fave indie author is Cat Johnson(see above)!!
Ranchers and Cowboys Collection**
February 15, 2016: Harlequin
Kindle edition by HQ, e-book only
**These are reprints of previous books
The Rancher by Diana Palmer
The Last Cowboy

by Lindsay McKenna
A Cowboy's Redemption

by Marin Thompson
Amazon
Kobo
Barnes & Noble
and
iBooks
to come!
Nowhere to Hide by Lindsay McKenna
Secrets from her past claim her present...
Lia Cassidy left the Army scarred physically and emotionally after a vicious attack by two fellow soldiers. She turns to helping others, working at a Delos Home School Charity in Costa Rica that aids abused women and children. But when the deadly drug lord, La Arana, attacks the school, Lia finds herself on the run for her life. The only person she can true is the ex-SEAL sent to protect her.
Cav Jordan is strong, honorable and gorgeous…and intrigued by Lia. He knows she has suffered pain in her past, and he is determined to break through her barriers and earn her trust. But as Cav slowly chips away at the walls Lia has built, ghosts from her past threaten to destroy their fragile relationship.
I definitely want to read this one.
Here is a great recipe from Steena Holmes
Author: Reader - Cathy Contino
Recipe type: cakes
Ingredients
For the Crust:
16 graham cracker squares
¼ cup of butter
¼ cup sugar
Mix together and press in the bottom of a 9 or 10 inch spring form pan (or follow the recipe given on a box of graham cracker crumbs).
For the Cheesecake:
3 lbs (6 – 8 oz pkgs) cream cheese at room temp.
2 ¼ cups sugar
¼ cup flour + 2 T
6 eggs
1 lemon juice of
1 tsp vanilla
Directions
Mix all together until very smooth. Then add : 1 ½ cup of light cream. Keep mixing.
Bake in pre heated oven at 325 for 1 hour and 10 to 30 minutes.
Test – it usually needs more baking than 1 hour and 10 minutes.
Otherwise it is soft in the middle.
When delicately brown and firm, turn off heat and open the oven door 5" for ½ hour. Then open door and leave in oven for another ½ hour. Cool at room temperature. Refrigerate.
This cake should be made a day before you plan on eating it. The longer it is refrigerated the better it is.
James Patterson
I can't wait to get this one!!
Cheyanne Young has released
From Mina Carter
Madeline Hunter has her Wicked Trilogy Book 1 coming out at the end of May
Now this looks good, I could look at this cover for awhile...LOL . I enjoy her books, so I am looking forward to this one!!
J.T.Ellison has this book coming on 3/22
CORRECTED LINK FOR DANI HARPER
Karey White has this book out now!!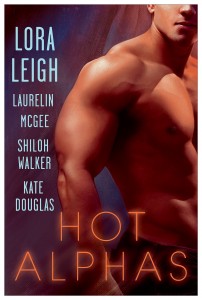 Lauren Layne had early release:
Laura Kaye has a Hard Ink Novella
Deanna Raybourne has this nice looking book
Ok that is this weeks news from authors. I will be doing a giveaway post later today as well as a review-so stay tuned!!