Oh I was so happy when the mail truck pulled up to my house this morning: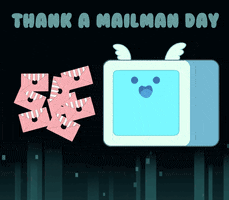 Needless to say-I THANKED my mailman-not knowing it was "Thank a Mailman Day!!"LOL Anyhoo, this is what Mr. Postman brought me today:
AND IN THE SAME BOX
Now I can finally read this very popular book!!(Hope I Like it )
But I love my Harry Potter Funko!!
Now I am restricting myself to one every so often, I would love to buy a whole bunch-mainly all of them-so I got to ease into it. As you have seen in my post about Funko's!!
http://thebestbasicblogger.blogspot.com/2016/02/funko-pops-how-i-love-these.html
NOW I am a happy camper, and thank you for reading!!