Hosted by The Broke and The Bookish-http://www.brokeandbookish.com/p/top-ten-tuesday-other-features.html
This week's topic is about reading outside your comfort zone, which I can't possible do a whole post on, so I thought I would do another post topic from previous TTT. I chose Favorite Blogs-as I have quite a few this will be an easy post!!
Right now here are my Top Ten (or Twenty-LOL) favorite blogs!!
1. Paper Fury-http://paperfury.com/She has such style and I LOVE her humor, she also writes interesting posts that you just want to keep reading!!
2.The Broke and The Bookish-http://www.brokeandbookish.com/ Love the Top Ten Tuesdays!! Always has great reviews.
3.Book Minx-https://bookminxreads.wordpress.com/We like alot of the same authors, so I enjoy the reviews and I like the title!!
4.Latte Night Reviews-http://lattenightsreviews.com/ They write great reviews, and always has some great giveaways, I love the title even though I don't drink coffee, I think it's cool anyways!!
5. Bad Bird Reads-http://badbirdreads.com/One of the most unique book bloggers I have enjoyed reading, and her blog is well designed. I enjoy reading her posts and visit her blog often!!
6.Books and Things- http://melissawatercolor.blogspot.com/ I really enjoy her reviews and I like her design, it's very nice.
7.I'm A Book Shark-http://www.imabookshark.com/First I love her header-very nice!! Second, she always has great reviews and giveaways-which I enjoy, and it's easy to read!!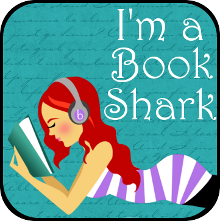 8.Lilybloom Books-http://lilybloombooks.com/ Just such a sweet blog, I enjoy her posts and she also has her own Etsy shop (of which I must buy!!)
9.My Nook,Books and More-http://mynookbooksnmore.com/ I like her well designed blog also,discovered Mood Boards here.
10. Escape with Dollycas-http://www.escapewithdollycas.com/She has the best mystery reviews and giveaways-hands down! Also I love her Alphabet Soup Challenge!!
These are my top ten favorite blogs-though I love so many!!
Thanks for reading!!